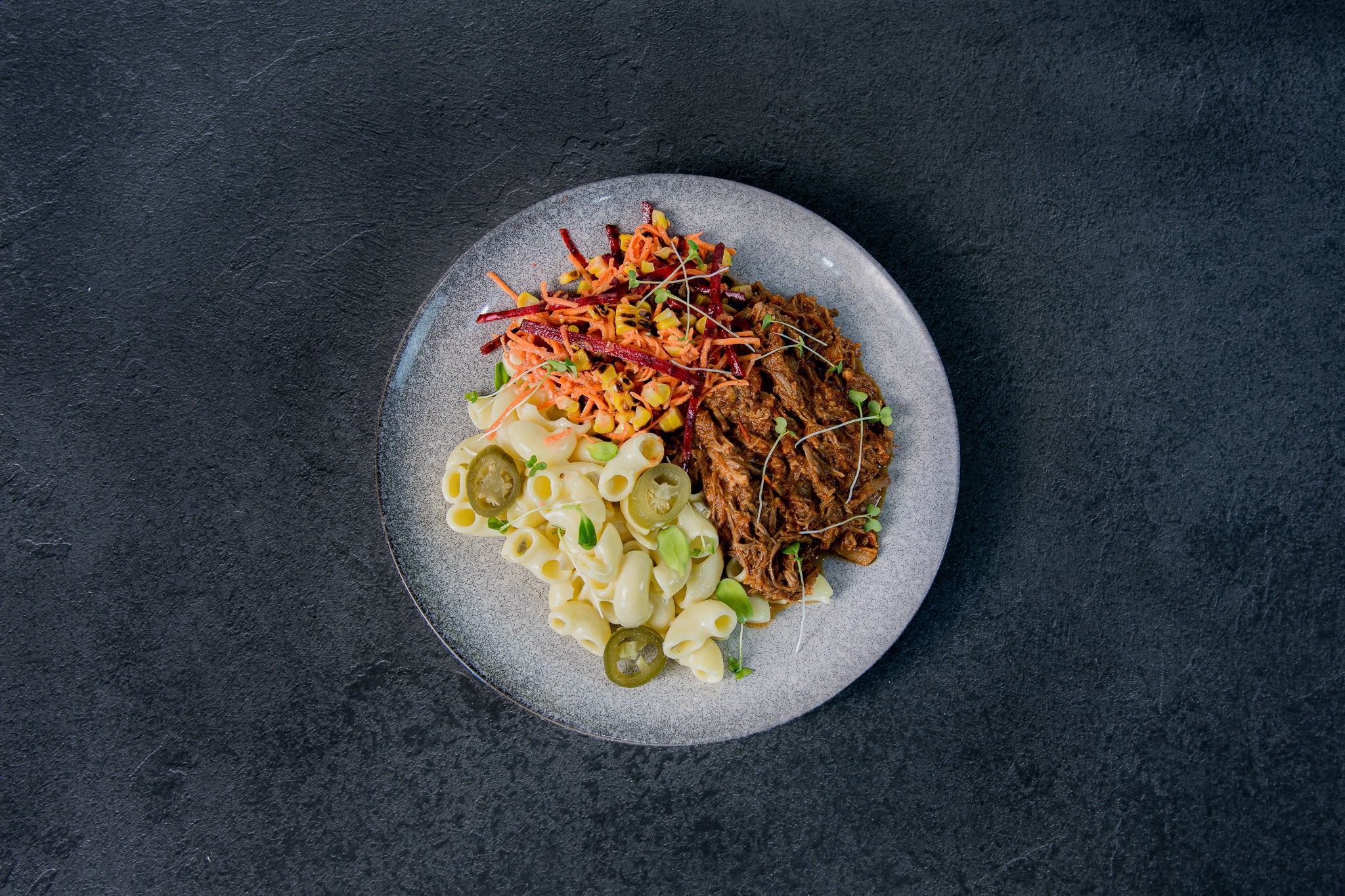 American Smokey Brisket with Mac & Cheese
$11.50
This slow cooked Smokey Brisket may well be the most tender, moist, and flavourful you've ever had in your life! The brisket is rubbed with a spice mix, slow cooked until the meat pulls apart effortlessly then tossed in a simple-yet-flavour-loaded homemade BBQ Sauce.

This amazing BBQ Brisket is served with the best Mac and Cheese I've ever had, with a stunning white creamy cheese sauce, carrot, roasted corn & beetroot slaw, this meal has if all!

Packed with the right amount of carbs, protein and veg, this pre-made meal is not one to be missed. Enjoy it for lunch or dinner, pre or post workout! We can tell you now, it will definitely be a hit.

Get your hands on this mouth-watering Smokey Brisket with Mac & Cheese. Order today and have it delivered straight to your door in Adelaide. You can also order a fixed meal plan to have your week's lunches and dinners sorted.
Shredding? Go for the BBQ Brisket Shred option - all carb sources have been removed and replaced with a variety of fresh vegetables.

To eat, simply microwave our meals for 2 to 3 minutes.
The macronutrients of this meal are also on the label.
All our meals are freshly prepared by chefs.
Store meals in the fridge for up to 7 days.
Orders must be placed by Thursday Midnight for Sunday deliveries and Monday pickups.
If you've got special dietary requirements or allergies, create a custom made meal order today.